Trusted Commercial Cleaning Services in Adelaide
If you're looking for an all-around Adelaide Cleaning Services provider who is accountable, professional and makes an effort to provide detailed results on each job, All Clean Facility Services is here to ease your burden.
We have more than 20 years of experience in the industry and are CM3 certified. We know that quality is the only way to maintain and grow our customer base, and we go above and beyond to meet high standards of work.
We have employed the best cleaners in Adelaide who are specialised in all types of commercial cleaning services. As well as being accountable, thorough and dedicated to their work, our cleaners are also reliable, friendly, dependable and have up to date police checks.
Our prices are affordable, but you will find that the quality of fast clean service is much higher than others in the industry. We take the time to understand your needs so that we can provide customised service.
We also offer free quotes and no lock-in office cleaning contracts in Adelaide, so there's no obligation.
All Clean Facility Services is CM3 certified.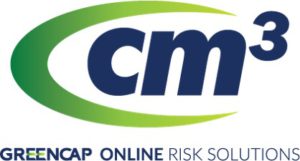 Our Services
Contact
Reliable & Affordable, Fast Facility Services
Let us handle all your corporate cleaning requirements for you, from office cleaning to COVID-19 deep cleans. Sign-up for the best commercial cleaning in Adelaide today!
COVID- 19 Deep Cleans
At All Clean Facility Services, we're ready to respond quickly and safely against COVID-19. With a proactive approach that includes thorough cleaning protection measures and infection control procedures – our team ensures the highest level of safety for your commercial customers or contractors with swift action in emergencies that arise from this virus' spread across Australia.
We remain active by following Australian Department of Health guidelines on health outcomes preservation while also responding efficiently upon receiving an order during any threat situation.
Eco-friendly Cleaning Products
Our cleaning products are healthy for the environment, but they're also safe to use around your staff, family and pets. All Clean Services offers a wide range of environmentally friendly cleaning services that will leave your home or office sparkly clean without harming you or our planet.
We will come to your location and use our organic cleaners to clean up after you've had an event, move furniture around, or just want a deep clean of your space. We're here for all of those little cleaning tasks that professionals can do!
Reliable Waste Management Services
In today's world, it is more important than ever to be environmentally friendly. We all know that recycling and reusing materials are a great way to do this, but sometimes businesses can't find the time or resources to ensure they are doing everything right.
All Clean Services offers comprehensive waste management services for any business needing help with its waste practices. Our team will handle your waste stream from start to finish, so you don't have to worry about anything except what you're going to recycle next!
Professional Home Cleaning Services
For homeowners and renters alike, we offer a variety of house cleaning services, including end-of-lease cleaning. With our unbeatable guaranteed service! We take care of all your needs for cleanliness throughout the home. We are committed to providing professional quality work through maintaining a highly trained workforce by investing in our employees' development. All our cleaners are trained & OH&S certified.
We are committed to providing high standards across every area so our customers can relax knowing their property will be looked after properly – inside & out. We bring everything needed for a thorough, efficient job. We'll ensure it's appropriately cleaned with our professional-grade tools no matter what kind of carpet or flooring you have. Our goal is to leave your house looking great and ensure that it stays healthy too!
We promise to provide a cleaning service that represents quality and value for money. We are committed to delivering a tailored cleaning service to meet our clients' varying needs and ensure the quality of our cleaning and service is sustainable into the future.
Spotless standards
We take our name seriously. We make sure the premises are left spotless and have a high standard for cleanliness that is not tolerable under any circumstance, which is why you can always count on us to do things right!
Quality assurance inspections
When it comes to inspections, we always follow through with them promptly so that everything meets safety standards.
Agile response
We pride ourselves on our fast communication and our ability to respond quickly to urgent jobs.
Your one stop shop
We can also supply all your consumables, making your job even easier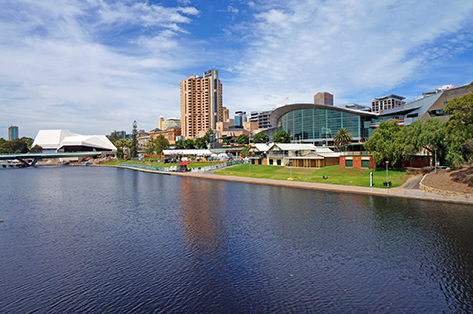 Why are businesses switching to All Clean Facility Services?
We use our own cleaners – for higher standards and faster response times

Up-to-date police checks for all cleaners

Fast, reliable facility services

Expertise in cleaning solutions for a wide range of industries

Easy cleaner activity tracking with the FreshOps app

Regular inspections for quality control
"Friendly, trustworthy, prompt service, and very professional. All Clean Facility Services have always done an excellent job." - Supashock
,
Supashock

Responsiveness, the quality of advice, and the breadth of advice is excellent. If we send out an email, we will always get a prompt response from Sandra; She is always an incredibly nice lady to deal with, in addition to being very hands on and passionate with every project she does for us.
,
Rental Property Network

We have come to rely on the friendly staff at All Clean to provide this vital service as well as supply consumables at a reasonable price that can cope with the demands of the workshop. "
Susan Collier, Operations Manager
Kilic Engineering

41

+
Offices cleaned this week
100

%
Customer Satisfaction
25

+
Periodics booked this week